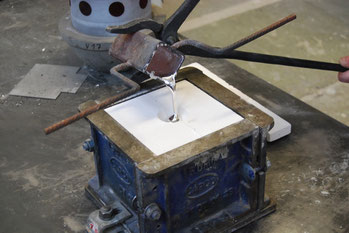 Aluminum casting with 3D printed concrete - this is a brand new and revolutionary way to produce aluminum elements.

The 3D printer concrete is processed on voxeljet's industrial printers and allows the print of huge aluminum molds. Like you know it form other industries it got simpler than ever:
- Develop the aluminum mold with CAD.
- Send the CAD file (IGS, STEP, ....)
- The 3D Concrete Elements will be printed
- Cast aluminum
... that's it.